Chelten House provides a seamless end-to-end solution for food service companies.
Whether you pick from our line of Chelten House branded products or work with us to develop your own unique flavors, we deliver only the freshest, most delicious salad dressings, BBQ sauces, condiments, and marinades.
---
Many Pouch and Container Options – Ranging From 8 to 64 Ounces
Custom Labeling
Fast, Reliable Distribution
Shelf Stable
Clean Dispensing
Durable Packaging
Sustainable
Great Usage & Yields
Recyclable
Easy Handling Size & Case pack
Small Garbage Space Footprint
Refrigerator Ready
---
Chelten House Brand
We offer more than 1,000 unique products and recipes that keep your organization at the forefront of America's changing tastes, including several that have won industry awards.
---
Culinary Innovation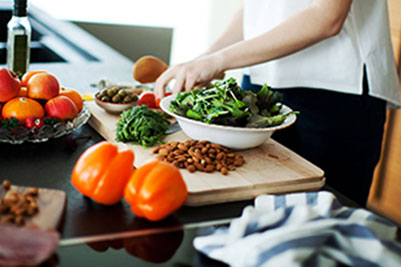 Our full-time culinary experts are delighted to work in close collaboration with your team to co-develop custom products with flavor profiles that will keep your customers coming back for more.
---

Small Batch Quality. Large Scale Capability
Our precision small batch technology gives us extraordinary control over cook times, temperatures, and the addition of ingredients, delivering a level of quality that rivals the best fine dining establishments, and enabling us to repeat that quality on a scale that meets the needs of even the largest food service providers.
---
State of the Art Facilities
With 8 full-scale production lines in our New Jersey facility and more than 400,000 square feet of manufacturing and distribution space, we adhere to the strictest food quality and safety standards, and deliver quickly throughout the United States.
---
Labeling & Packaging
We provide the full scope of services required to take products from development to market, including label conceptualization and packaging.
---
Certified Organic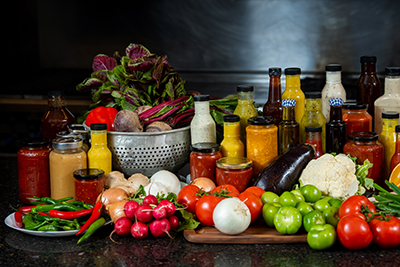 A pioneer in the organic market, Chelten House has been an industry leader in organic products for more than 25 years, and can also meet Kosher certification standards.

---